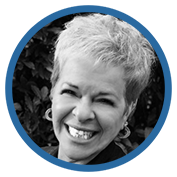 University of International Studies of Rome (UNINT)
Claudia Monacelli coordinates the M.A. Interpreting track program at UNINT. She was Director of the Faculty of Interpreting and Translation Doctoral Program (2008-2011) and currently coordinates the LARIM (Laboratory of Interpreter-Mediated Research) research group. Her area of research concerns applied linguistics, interpreting studies, sociolinguistics and pragmatics. 
Her research activity has focused on teaching methodology (empirical studies of student self-monitoring, professional retraining models) and she deals with epistemological issues, i.e. qualitative research tools, professional ethics, the use of fuzzy logic to analyze professional performances. 
Both her professional and teaching experience in institutional settings has favored the recent development in her later works on the critical discourse analysis (CDA) of political and legal discourse (USA Department of State, Washington D.C.; Italian Senate and Lower Chamber; European Court of Justice), military documentation (Italian Army, Defense Ministry) and the language of conflict in its varied forms (DIA, Antidrug Unit, Ministry of the Interior). She led the Italian team in a two year (2014-2016) multi-partner research project that examined interpreting in mediation and civil justice in the European area of Justice, entitled Understanding Justice. 
She has published widely on the analysis of how women of power are represented in the media today. Her research interests today also involve exploring how to offer remote professional services and testing internet platforms for the organization of conferences and the participation of varied stakeholders at a distance.